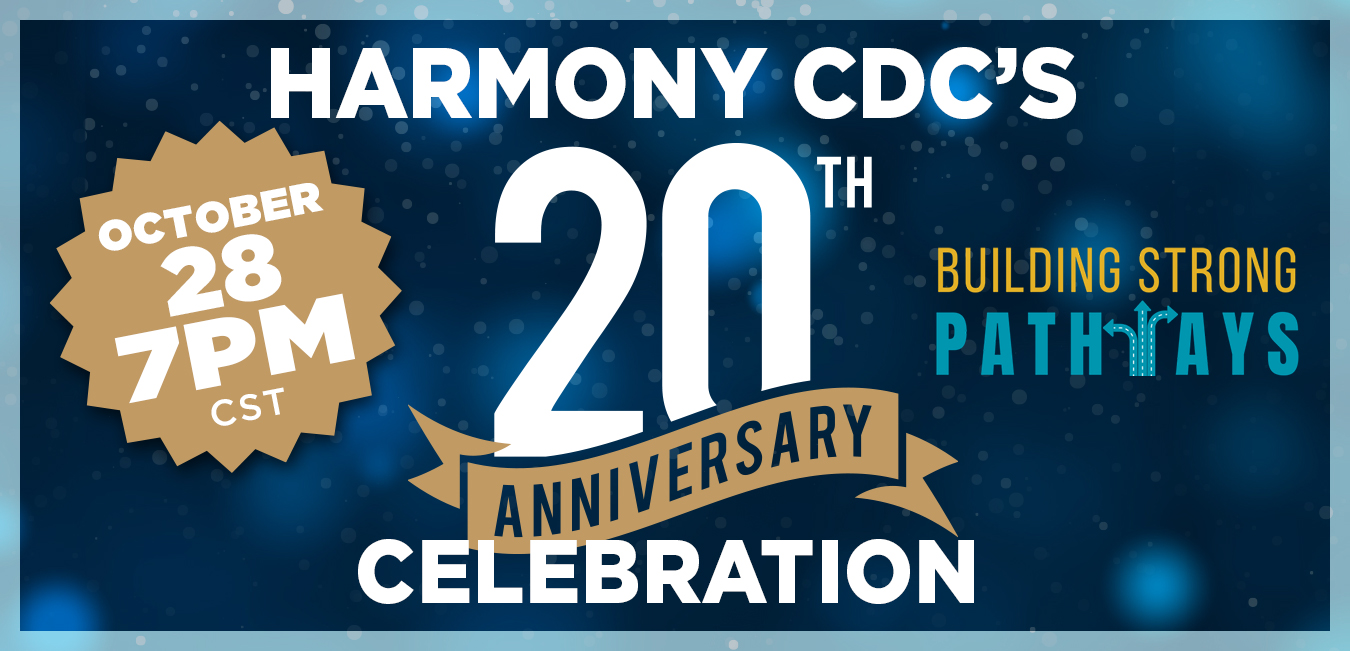 Twenty years ago Harmony Community Development Corporation (Harmony CDC) was established as a 501(c)3 non-profit organization in 2001 by Concord Church under the leadership of Rev. Dr. E. K. Bailey. We were organized to stimulate the development of affordable housing, create business ownership and employment opportunities, combat crime, increase social services, and provide other charitable and educational services in our community. Fast forward to today, Harmony CDC has become a catalyst for transforming communities to become whole and empowered.
Although the COVID-19 Pandemic has required us to pivot from a year of reflection and festivities to the critical work at hand, we have not lost sight of the fact that there is still much to celebrate, and when we can, safely, we will!
Join us for a virtual experience as we celebrate 20 years and many more to come!